Hey everyone,
This page is teaching how you have a Base of Operation and fastest harvesting harvesters
Require:
-Command Center
-1600 gold or above
1. Spam Ultra gold mines until you get 1600 gold or above
2. Upgrade your Command Center to Base of Operation, costs 1600 gold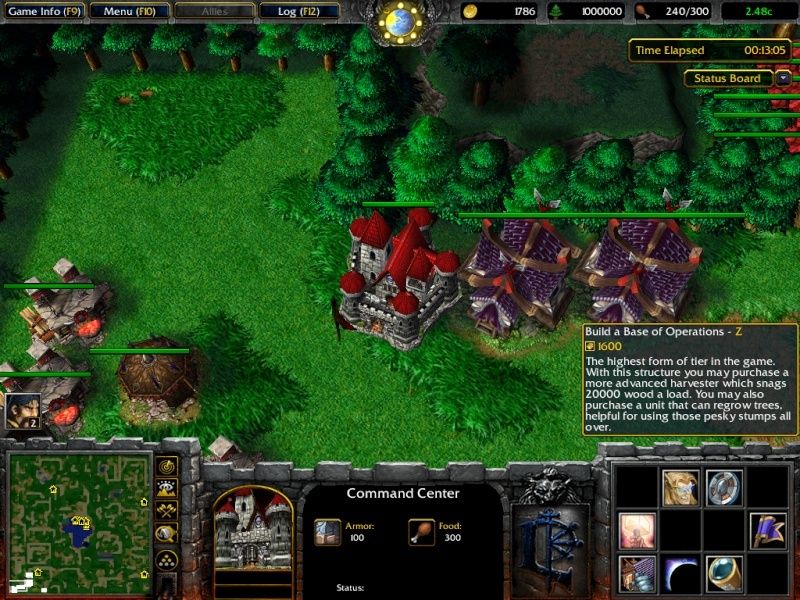 3. Your Base of Operation should be like this
4. Upgrade your Insane Deforestration House to Goblin Lumber House, costs 200 gold and 100,000 lumber
5. Summon Satyr Harvesters, each costs 300 gold and 90 food
6. Satyr Harvester get 38400 lumber each hit on the tree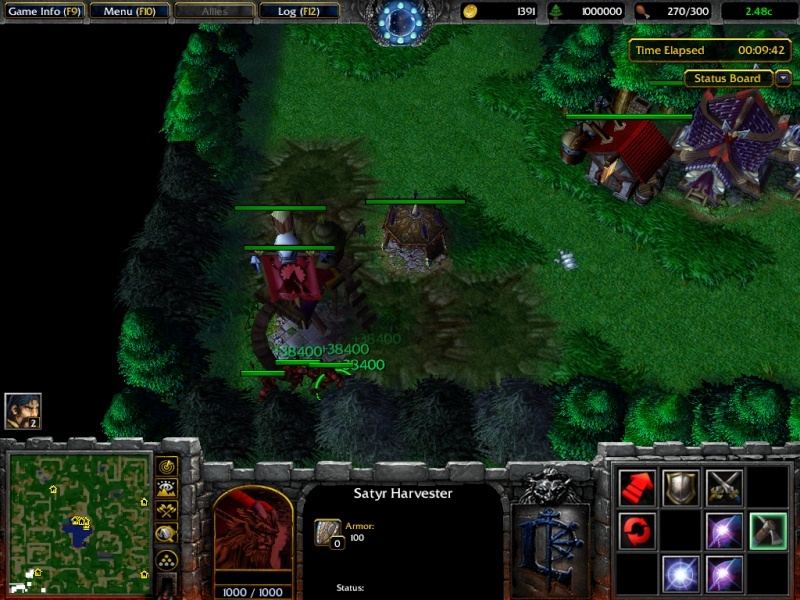 7. Your base is now strong, you can refer the left at the next topic
EXTRA TIPS:
Both Command Center and Base of Operation have an ability to reveal the whole map for 30 seconds, involved invisible units, with a 80 seconds cooldown.