Hey everyone,
This page is the final part of
Vampirism Speed Guide (Beginner/Intermediate)
Require:
-Base of Operation
-Ultra gold mine
or
Elite Gold Mine
1. After you get your Base of Operation, summon Goblin Tower Builder at either Base of Operation or Goblin Lumber House
2. Goblin Tower Builder costs 150 gold
3. Use your Builder and see the build list, there will be a Diamond Mine icon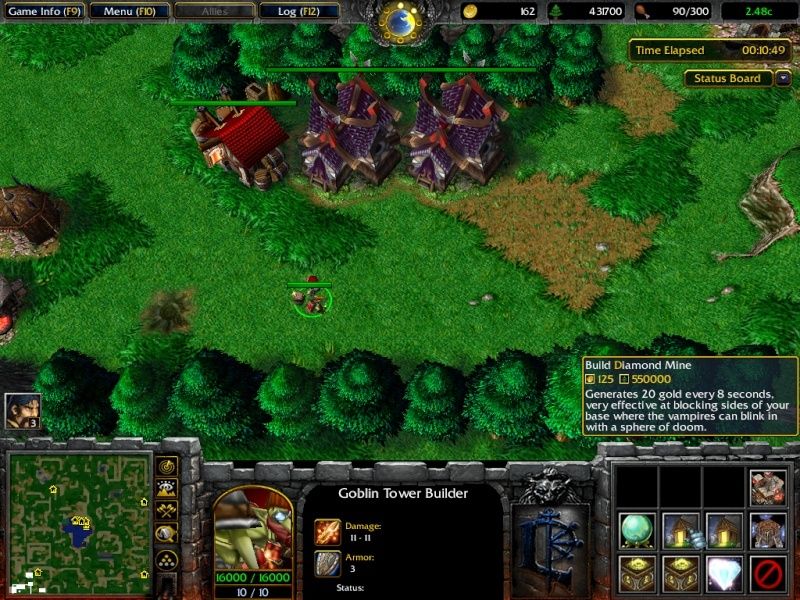 4. Build a Diamond Mine that costs 125 gold and 550,000 lumber
5. Keep build Diamond Mine until reaches its limit. You will get 20 gold every 8 seconds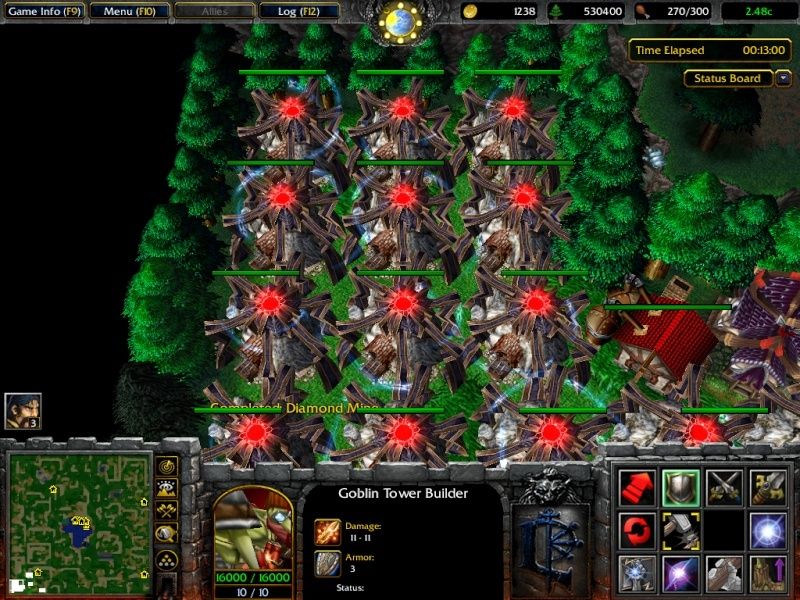 6. You can also build Elite Gold Mine (yellow color) with Goblin Tower Builder to improve your income, costs 135,000 lumber
7. You will get 1 gold every 3 seconds with a Elite Gold Mine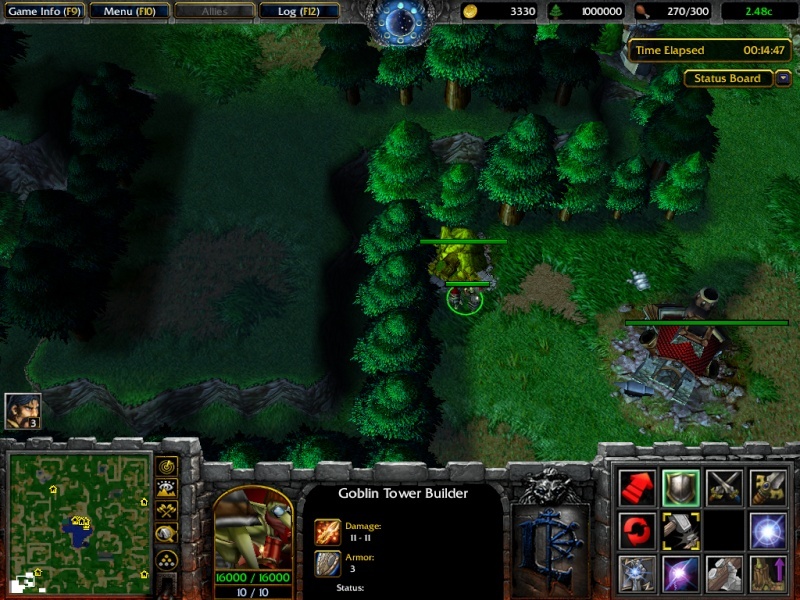 8. Upgrade all of your walls to Diamond Wall, or you can simply build it with Goblin Tower Builder. Diamond Wall costs 440 gold and 150,000 lumber
9. Upgrade your first wall to Onyx Wall that costs 880 gold and [/color=green]150,000 lumber[/color]
10. Save your money or keep building gold mines to reach 2400 gold
11. Upgrade your Onyx Wall to any kind of wall you like, costs 2400 gold and 750,000 lumber
12. Here is an example:
13. Go to your Ultra Research Center and upgrade second Wall of Plating research to maximum. Make sure you have enough gold

14. You can now upgrade your Super Wall of Health Lv1 to the max level
If you wish to improve yourself more and become a professional, join our forum and access to here: Vampirism Speed Guide (Advanced/Expert)
Register a user only takes 1-3 minutes, kindly join us.
EXTRA TIPS:
All kinds of wall upgraded from Onyx Wall have its benefit, choose wall wisely