Hey everyone,
This page is teaching how you summon better harvesters and stronger defense
Require:
-Command Center
-Deforestration house
1. After you have built Command Center, it's time to have a greater harvester
2. Upgrade your Deforestration House into Insane Deforestration house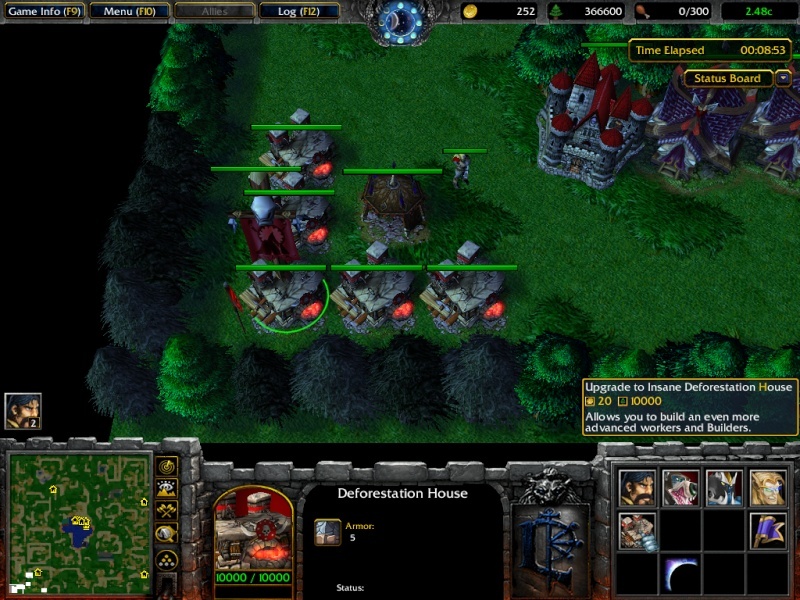 3. Summon Fire Spawn that costs 75 gold and 40 food
4. Fire Spawn Harvester get 9600 lumber each hit on tree.
5. Now, you are able to build Ultra gold mine (red color) that costs 100,000 lumber each
6. If you afraid of base breaking, you gotta be ready for strong defense
7. Build a Ruby wall that costs 250 gold and 15,000 lumber through Blood Elf Builder
8. Upgrade your Research Center into Ultra Research Center, only costs 5 gold
9. Research
first
Advance Wall Plating inside your Ultra Research Center that costs 100 gold, adds 135 armor to all type of walls
10. Upgrade both of your Wall of Health into Super Wall of Health Lv1, costs 20 gold and 480,000 lumber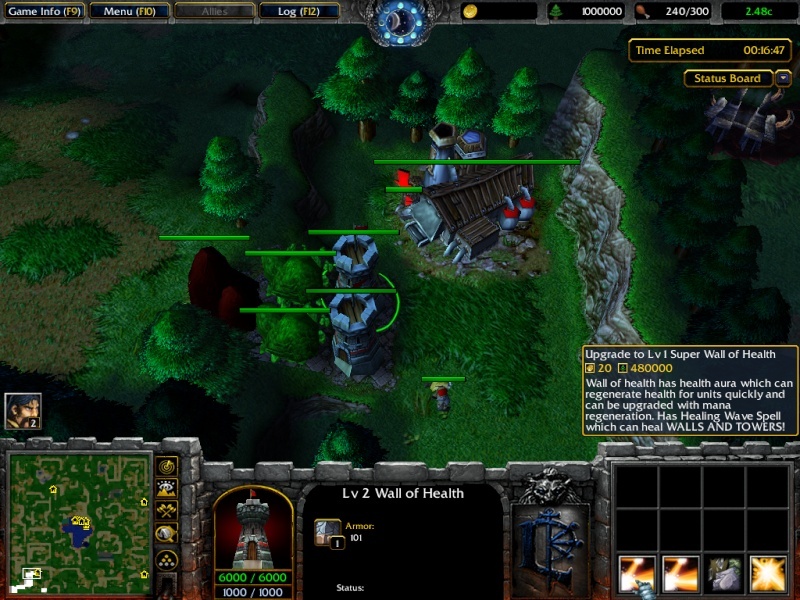 11. Here you go, 2 Super Wall of Health Lv1, heals a lot for Ruby wall

EXTRA TIPS:
Fire Spawn Harvesters feed plenty of money if they get killed, beware!